Energy Devision
We offer precision engineered range of AC Drive, as per client's requirement. As a reliable distributor we understand the responsibility in offering customized solutions in accordance with the specifications of our clients. We are known for delivering excellent performance with high service life.
ABB Group- Our Business Associate
We are client oriented concern and our motto is client satisfaction, thus we supply rich vendor base products so that we can live up to the expectations of our clients in all spheres of business operations. Our customers come from diverse regions and each client specifications vary from systems and machines. The credit of our success in this industry goes to our reliable and quality conscious vendors-ABB group. ABB group is one of reckoned name in engineering sector and have diversified fields of operation. We follow ethical business policies and make transparent deals leaving no stone unturned in achieving highest level of client satisfaction. ABB group helps us in providing the cutomorised solutions to our clients. ABB group is in continuous interaction with our engineers and technicians helping us in developing our range in specifications to the requirements of our clients. We are maintaining a cordial relationship with our associates throughout the years who help us in supplying a précised range of automation and allied systems and products.

Services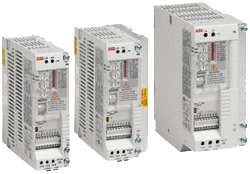 Our range of services includes
* Basic engineering
* Selection of suitable components
* Installations
* Commissioning
* Retrofitting of total machine including mechanical revamping and automation.
* Retrofitting of CNC machines, semi automatic machining centers
* Upgrading of machines
* Conduct training courses for PLC and AC/DC drives for the Technical staffs and technicians at your premises at reasonable rates
* Automation work for pneumatics and hydraulics control systems and automation work for water treatment RO and evaporator systems
* Energy saving consultancy in the process plants, engineering industries and also at the commercial establishments

What We Offer
Company News